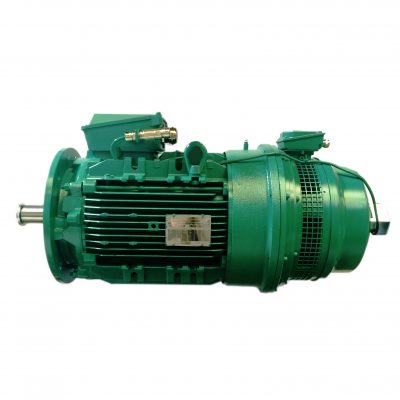 FCPL Lifting Patay DC brake 65 to 5000 Nm
Low noise level.
Braking torque determined by the customer specification and totally reliable.
Brake coil coated with resin.
Available options: brake release by a lever, brake release indicator, lining wear indicator, second shaft end for crankshaft socket, adaptation of a tachogenerator, space heater.
| | | |
| --- | --- | --- |
| Size | | 40 – 54 – 60 – 76 |
| Motor type | | LS – FLS – PLS – CPLS |
| Ingress protection | IP | 44 – 55 – 56 |
| Voltage | V | 20 – 100 – 180 – 200 |
| Braking torque | N.m | 65 to 5000 |
| Technology | | Power supply by half wave rectifier bridge or by doping device |
| Duty | | S1 or S3 |